Skip to Main Content
It looks like you're using Internet Explorer 11 or older. This website works best with modern browsers such as the latest versions of Chrome, Firefox, Safari, and Edge. If you continue with this browser, you may see unexpected results.

Business Plan Samples
Over 700 examples of business plans in the following categories.
(Source: http://www.bplans.com/sample_business_plans.php)
Introduction
A business plan is a document that describes your business strategy and business's future. It is a written description that helps you to outline what you plan to do and how you plan to do it.
To succeed in business you simply must plan the steps, set priorities, allocate resources, and manage the cash. Your business plan also shows how you will get from now to the future, which is inherently strategic. You start your business from the beginning with certain and limited resources and abilities. Then you describe where you want to get to in the future (usually three to five years out). At that time, your business will have a greater profitability and increased assets with different set of resources and abilities.
Top 10 DOs and DON'Ts
Prepare a complete business plan for any business you are considering.
Use the business plan templates furnished in each session.
Complete sections of your business plan as you proceed through the course.
Research (use search engines) to find business plans that are available on the Internet.
Package your business plan in an attractive kit as a selling tool.
Submit your business plan to experts in your intended business for their advice.
Spell out your strategies on how you intend to handle adversities.
Spell out the strengths and weaknesses of your management team.
Include a monthly one-year cash flow projection.
Freely and frequently modify your business plans to account for changing conditions.
(Source: https://www.scu.edu/mobi/business-courses/starting-a-business/session-2-the-business-plan/)
Be optimistic (on the high side) in estimating future sales.

Be optimistic (on the low side) in estimating future costs.

Disregard or discount weaknesses in your plan. Spell them out.

Stress long-term projections. Better to focus on projections for your first year.

Depend entirely on the uniqueness of your business or the success of an invention.

Project yourself as someone you're not. Be brutally realistic.

Be everything to everybody. Highly focused specialists usually do best.

Proceed without adequate financial and accounting know-how.

Base your business plan on a wonderful concept. Test it first.

Pursue a business not substantiated by your business plan analysis.
(Source: https://www.scu.edu/mobi/business-courses/starting-a-business/session-2-the-business-plan/)
Elevator Pitch - To Sell Your Business Plan in the Time Span of an Elevator Ride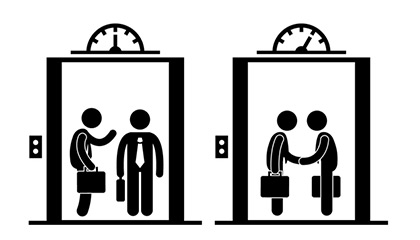 An elevator pitch (also called elevator speech or elevator statement) is a short business description of what your business is about and why someone should work with you. The goal of an elevator pitch is to create a memorable and positive impression and to open the door to further conversation. It is typically used in business settings such as face-to-face networking.
The pitch should be designed to pique interest, to give valuable tidbits of information, and to secure some sort of return communication. A successful entrepreneur will win an e-mail, phone call, or interview after an elevator pitch.
The length of an elevator pitch can vary, but you typically want to be able to present your elevator pitch comfortably without rushing in under two minutes, ideally in under one minute. The goal length should be 150-250 words.
(Source: http://www.slideshare.net/Bplans/the-7-key-components-of-a-perfect-elevator-pitch-4)