If the reference you need is not available in electronic format or if you are unable to import it, you can create a new record for the reference by typing in the details.
1. Select References > New Reference.
2. Select the Reference Type from the drop down menu (e.g. Journal Article, Book, Conference Paper, etc.)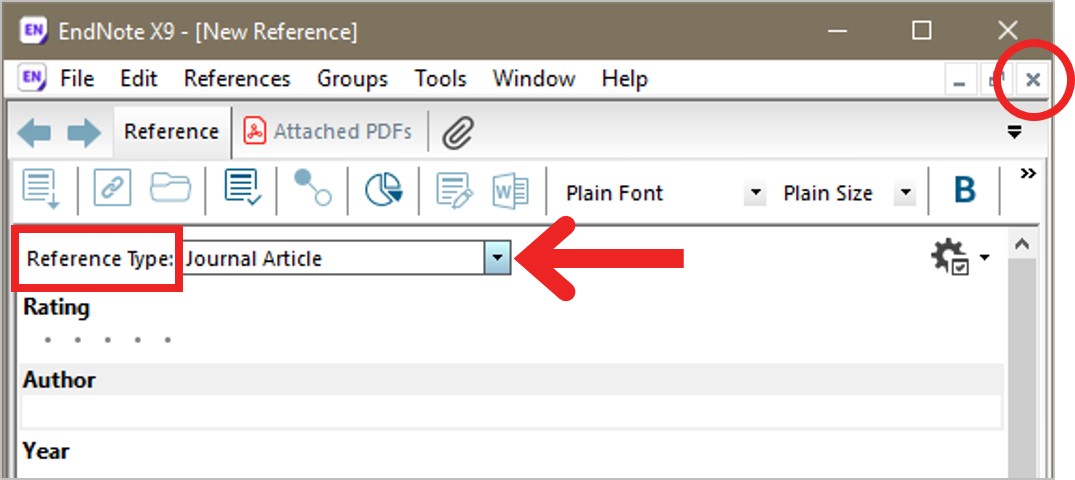 3. Enter the publication details of the reference in the relevant fields (e.g. Author, Title, Year, Volume, Publisher, etc.).
Tips for entering an author's name in the author field:
For an individual author: Last name, First name, e.g. Chan, Tai Man.
For an institutional author: add a comma after the name, e.g. City University of Hong Kong, Or, add a double comma,, e.g. Run Run Shaw Library,, City University of Hong Kong.
For multiple authors: enter each new author on a new line.
4. When finished, click on the internal close button (circled above) which will prompt you to save your reference.